Headline
FACT:
9 OUT OF 10
HOME RELATED ACCIDENTS NEVER HAVE TO HAPPEN!


The "2 women of baby proofing," serving Seattle and the surrounding area!
Child Safety Resources and Web Links
Organizations

Provides tip sheets on household hazards. Elk Grove Village, Il.
Web site: www.aap.org
---
Car Safe Kids offers classes in the Seattle Metro area on using appropriate car seats for your baby.
Web site: www.carsafekids.org
Top of page
---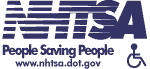 National Transportation Safety Association
Provides recall information and to report safety concerns. Great resource for information on your child's safety in the car.
Web site: www.nhtsa.dot.gov
---

Infant Swimming Research Inc. 253-606-5308, 425-820-2351
Web site: www.infantswim.com Certified Instructor: [email protected]
---

Safety for Toddlers, LLC is a member of: International Association for Child Safety Web site: www.iafcs.org
---

Informing consumers of the safe use of juvenile products.
Web site: www.JPMA.org
---

Safety Restraint Coalition offers information and referral on car safety seats.
425-828-8975 (Kirkland) or 800-282-5587
Web site: http://depts.washington.edu/booster/classes&events.htm
Web Site: http://www.800bucklup.org
---

Washington Poison Center provides free information packets and answers your questions.  800-222-1222
Web site: http://www.wapc.org/
Nations Capital Poison Center www.poison.org
---

U.S. Consumer Product Safety Commission offers free information booklets and updates on product recalls. 800-638-2772
Web site: www.cpsc.gov
---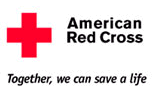 American Red Cross, excellent resource for all health and safety issues. Web site: http://www.redcross.org/services/hss/lifeline/
---

Poison Prevention Organization is located in Washington D.C. Their basic theme is "Children Act Fast…So Do Poisons!" Poison Prevention Week Council members have worked to organize events during this special week that raise awareness of the dangers of unintentional poisonings, as well as steps that can be taken to prevent accidental poisonings in the first place. 
Web site: www.poisonprevention.org
---
Support Groups and Classes

Great Starts Birth and Family Education– Holman Rd. in Seattle 206-789-0883
Offers classes on baby development and safety.
Web site: www.greatstarts.org
---

Resource line 206-526-2500, 1-877-526-2500
Web site: www.seattlechildrens.org
---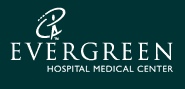 Evergreen Hospital Medical Center (Kirkland) 425-899-3000 – Healthline
Offers parent-baby support groups for baby's first year.
Web site: www.evergreenhealthcare.org – See Health classes > First Year with Baby.
---

Highline Community Hospital ( Burien) 425-439-5576
Education Programs. Offers classes on parenting and infant care.
Web site: www.hchnet.org see Family Childbirth Center> Childbirth & Parenting
---

Northwest Hospital 206-368-1784
Web site: www.nwhospital.org see Education & Events > childbirth classes
---

Overlake Hospital Medical Center (Bellevue) 425-688-5259. Offers postpartum classes.
Web site: www.overlakehospital.org see Services > Women & Children's Services and Support Group Meetings (Mothers and More).
---

PEPS (Program for Early Parent Support of King Co.) 206-547-8570
Parent with infants from birth to age six months meet once a week in individual homes. Day and evening groups available. Join a neighbor hood group. Volunteer to be a leader of these wonderful support groups.
See Family Resource list at bottom of home page. Web site: www.pepsgroup.org
---

Providence Everett Medical Center parenting classes.     Resource line – 800-554-6600. Web site: www.providence.org/everett  –  see classes/child safety  
---

Swedish Hospital Classes   206-386-2502   
Web site: www.swedish.org   see Health Resources > classes  
---

Valley Medical Center (Renton) 425-575-2229 offers infant care and child safety classes.  
Web site: www.valleymed.org  See community Education > Support Groups >  Parent-Baby Support group.  425-228-3440 ext 2526
---
Books & Stores

'What to Expect the First Year'
By Arlene Eisenberg

'The Fussy Baby'
By Dr. William Sears

Guide to Baby Products
(7th Edition-Consumer Reports)
By Sandy Jones
---

Birth and Beyond Stores 206-324-4831 / 800-348-4831
Web site: www.birthstore.com three locations.
Home About Us Product Services Safety Tips Hazards Links Contact Us